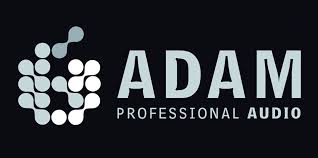 Adam
6 produkter
Alle varemerker
ADAM (Advanced Dynamic Audio Monitors) Audio was founded in March 1999 in Berlin, Germany.[1] Since then the company has been developing, manufacturing and distributing loudspeakers in the field of Professional Audio, adding HiFi-Speakers to the portfolio very soon.[2]
After ten years the original ART driver construction had been improved as X-ART or eXtended Accelerating Ribbon Technology[3] which tweeters and midrange speakers are characterized by an extended frequency range and higher efficiency. ADAM is using amplifier with a bandwidth of up to 300 kHz to improve the reproduction of the sound.
At the Berlin factory are currently 55 employees working. The company is represented in more than 75 countries.
Popular models are Adam AX-Series, Adam S-Series, Adam T-Series
Varemerkefamilier fra Adam